Portland photographers
Quickly find and book a top-rated photographer near you
photo by Molly L in Portland, OR
photo by Molly L in Portland, OR
Portland photographers
Quickly find and book a top-rated photographer near you
Portland is a diverse city with a unique culture that promotes arts and creativity amongst its vibrant and beautiful city. With everything from aesthetic urban landscapes to lush and colorful natural areas, Portland is a great city to hire a photographer.

When you use PhotoBooker, you can quickly and easily find the right photographer by browsing multiple profiles of photographers who specialize in just what you need. Each of our photographers has been pre-vetted by our team of professionals. Book in confidence and know that whoever you hire will deliver expert photos at a price that works for you.

Photographers in Portland have ample locations to shoot at with a variety of settings to suit your particular vision. With stunning gardens setting for engagement and family photos, the panoramic riverside for graduation and portrait photos, or the many urban sprawls for product photography and other portraits, you'll find just what you need with a photographer in Portland.
Popular Photographers in Portland
Hello! I am 23-year-old photographer located in Portland, OR. I specialize in portraits, weddings, families but photograph just a little bit of everyt…
Hi! I'm Emily. I'm available for food and beverage, corporate, architectural and lifestyle projects. I specialize in shooting on-scene photography a…
I am a super positive self-starter that loves meeting new people. I love working with children, they bring me so much joy. I have a knack of getting…
Capture your moments in
3 easy steps
Book
Quickly find a top-rated photographer in Portland. Then book the right one for your special moment with a few simple clicks.
Shoot
Relax and enjoy the moment as an experienced photographer captures it. They'll take care of all the details.

Enjoy!
Within 48 hours of your photoshoot, you'll be able to view, download and share. Enjoy it all again and again.
Browse our photographers in every specialty knowing that our team of photographers has vetted every photographer on PhotoBooker. They are all experienced professionals with hundreds of previously booked shoots and 4.5+ star reviews.
Have a specific occasion in mind?
Best Spots in Portland for Photographs
Whether you are looking for a photographer to shoot a family portrait, corporate headshots, or photograph an event, you'll find Portland has some of the most scenic spots around for your photoshoot.
Portland Japanese Garden - One of the most popular spots for photos in Portland, it's easy to see why with all the varied landscapes, floral opportunities and lush green backdrops.
Hoyt Arboretum - Just minutes from downtown and home to over 2,300 species of trees and a variety of trails, this is the ideal location for a lush tree-covered photoshoot.
Waterfront Park - There is no better place to capture the city of Portland than along the Willamette River with its expanse of bridges and natural urban beauty.
Downtown Signs - With a variety of classic Portland signage to choose from, these locations are the perfect place to highlight your love for your city and grab some great product photos or senior portraits!
Mt. Tabor Park - The best place in Portland to grab a backdrop of the skyline. When you a hire a photographer in Portland, this will likely be high on their list of recommended locations.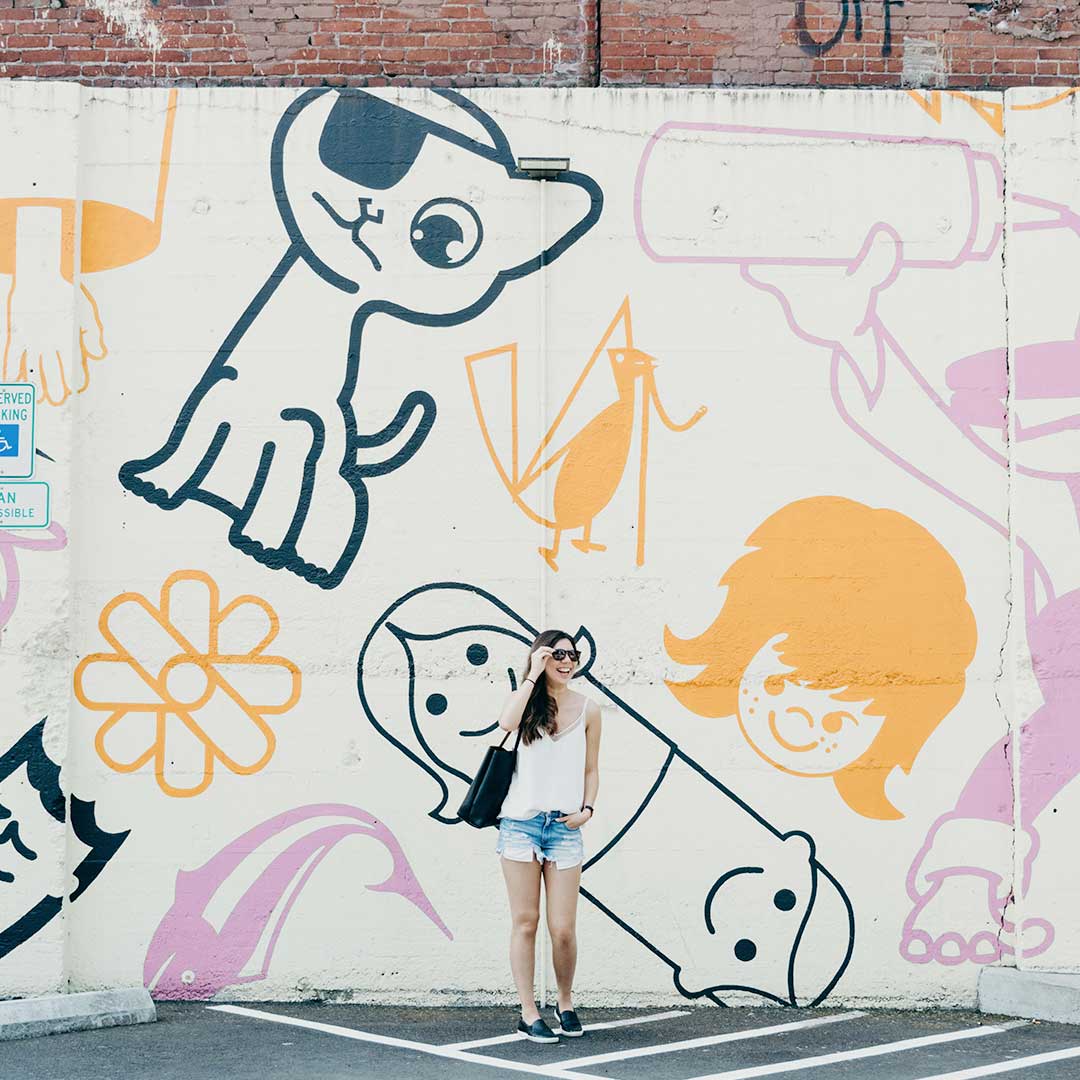 Calling all Photographers!  🗣
PhotoBooker is now live in two new fabulous cities, Portland, OR and Nashville, TN! PhotoBooker is the perfect place to be discovered, booked, and paid by new photography clients near you!
PhotoBooker handles the b…